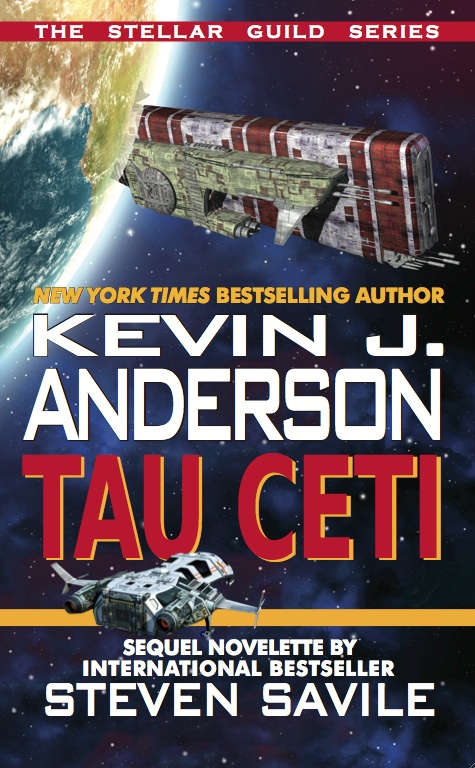 Tau Ceti is the first book in the new, critically acclaimed, Stellar Guild Series. Other authors writing works for the series are:

Mercedes Lackey (Reboots, published December, 2011)
Robert Silverberg (Blue Shift, expected Fall, 2012)
Harry Turtledove (All Aboard, expected Fall 2012)
Larry Niven, Mike Resnick and Eric Flint (unnamed projects, late 2012, early 2013).

Kevin J. Anderson has penned over a hundred novels, 48 of which have become bestsellers; he has more than 23 million copies of his works in print. He is the author of the critically acclaimed Saga of Seven Suns series and has teamed with Brian Herbert (son of Frank Herbert) to write 13 books set in the Dune universe.

Jorie Taylor has lived her whole life on the generation ship Beacon. Fleeing an Earth tearing itself apart from its exhaustive demand for resources, the Beacon is finally approaching Sarbras, the planet circling Tau Ceti they hope to make humanity's new home.

But Earth has recovered from its near-death experience and is now under the control of a ruthless dictator whose sights are set on Tau Ceti as well. President Jurudu knows how to get what he wants—and he wants Sarbras.

With Sequel Novelette by Steven Savile.